News
10 Movies Like Boston Strangler You Must See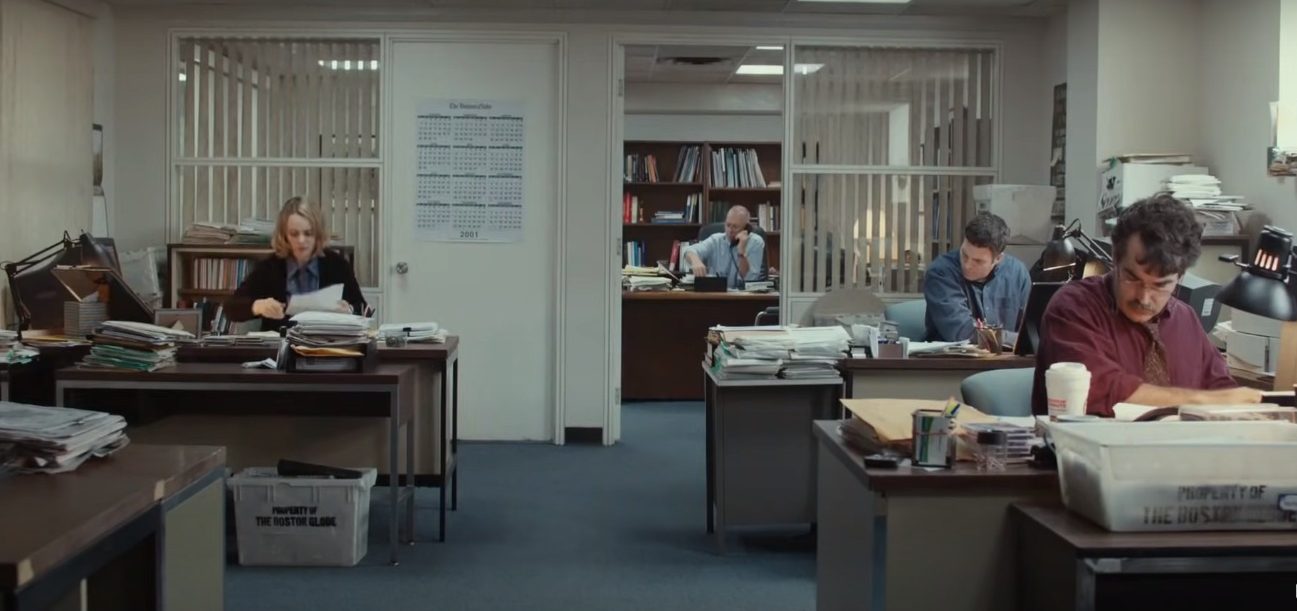 The Boston Strangler is a historical crime drama based on the true story of the infamous Boston Strangler murders. It chronicles the story of Loretta McLaughlin, a ferocious reporter who was the first to connect the threads of a serial killer. She and her partner, Jean Cole, fought against all sexist propaganda in the early 1960s, bringing the case into the public eye. They traveled across the city to inform women of the cold-blooded murder, saving multiple lives.
Written and directed by Matt Ruskin, this riveting and stunning film will stay with you long after you've seen it, and you'll want to relive it. If that feeling resonates with you, we've curated a bunch of similar movies. You can watch most of them, like "The Boston Strangler," on Netflix, Prime Video, and Hulu!
10. Spotlight (2015)
The Boston Globe hired Jewish editor Marty Baron, who assigned a spotlight panel to investigate allegations against priest John Geoghan accused of child abuse. Lawyer Mitchell Garabedian reveals Cardinal Law's prior knowledge of Geoghan's behaviour, which leads the Baron to side with Robbie, Mike, Sarah Sacha and Matt investigate. With support from Ben Bradlee, Jr., they contacted a reluctant Garabedian, attorney Eric Macleish and victims' rights The person in charge, Phil Saviano.
They uncovered 20 pedophile priests in Boston after a year-long investigation and disclosed Cardinal Law's knowledge of their abuse in their publication. Tom McCarthy's "Spotlight" biopic, much like "Boston Strangler," tells the true story of a group of journalists uncovering a child abuse scandal involving Catholic priests.
9. The Good Nurse (2022)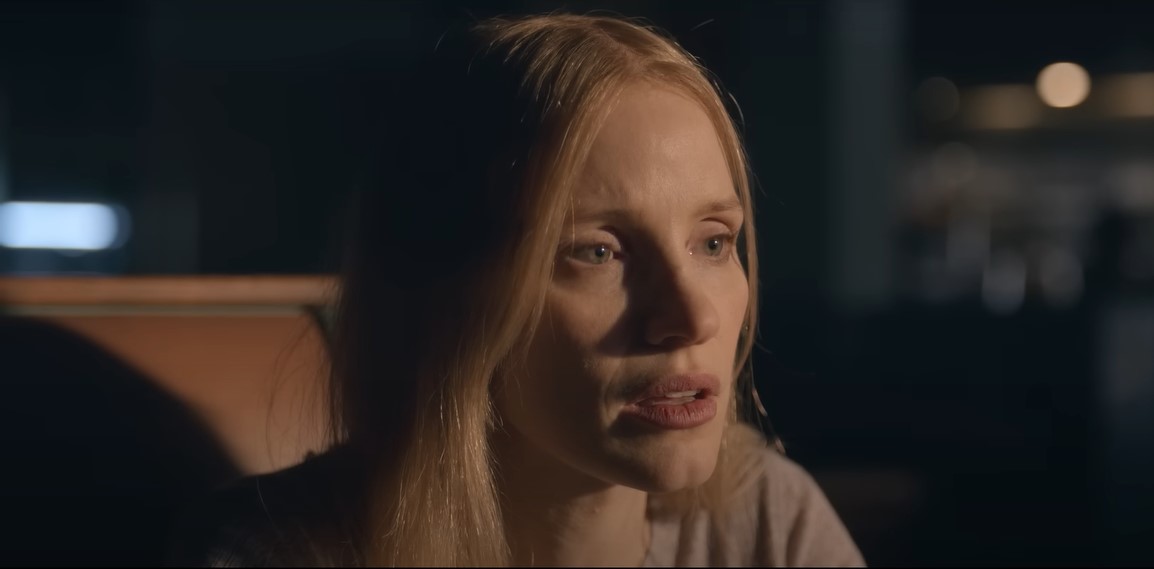 The Good Nurse is based on the true crime novel The Good Nurse: A True Story of Medicine, Madness and Murder by Charles Graeber. Directed by Tobias Lindholm, this drama is similar to "The Boston Strangler" in that it follows an event that resulted in the deaths of several innocent people. Plus, it features a strong woman who ultimately saves the day. It chronicles the story of Amy, a skilled nurse who, despite her heart condition, is forced to work in a hospital to obtain health insurance while caring for her young daughter.
Amy is relieved to find solace in her relationship with her empathetic colleague Charlie. However, things take a dramatic turn when patients start dying in unexplained ways. Amy is drawn into an internal investigation by hospital authorities. Her knowledge and sheer willpower help solve the mysteries behind the deaths and hold those individuals accountable for their actions.
8. The Hellest (2019)
Hellful is a crime biopic that shatters their seemingly perfect lives when authorities arrest a man whom a single mother sees as her soul mate on suspicion of kidnapping and link him to multiple homicides start. Despite his constant assurances that he was framed, he must defend himself in America's first nationally televised trial.
Meanwhile, Ted Bundy's partner struggles to get to the truth and struggles to understand the situation. The events forced her to question everything she thought she knew about their relationship, which, according to her, was based on trust and love. Based on Elizabeth Kendall's memoir "The Phantom Prince: My Life with Ted Bundy," the film is a parallel to "The Boston Strangler" and tells the true story of a serial killer, centered on a woman who, against all odds, Want to solve the mystery.
7. Man Without God (2021)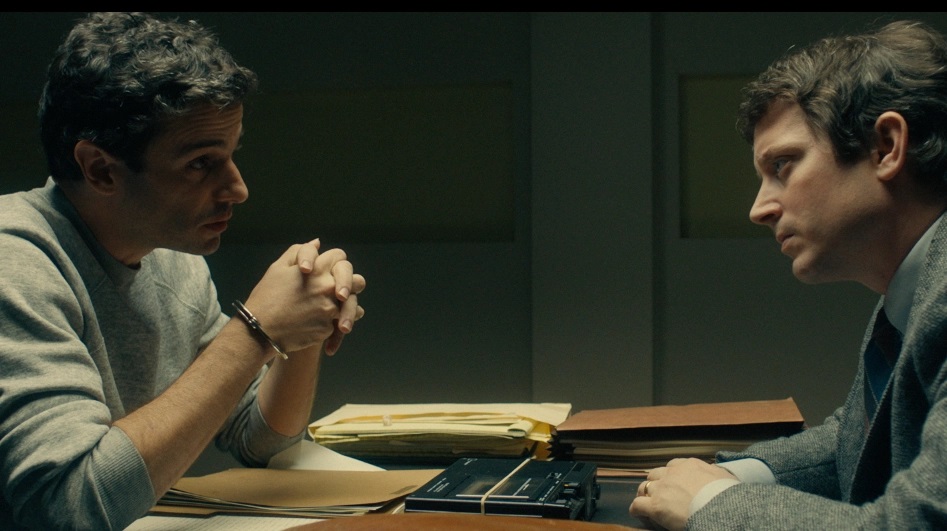 Notorious serial killer Ted Bundy waited to be electrocuted. During this time, he detailed his horrific crimes, developing a strange and complicated relationship with FBI agent Bill Hagemeier. Despite Bundy's heinous behavior, Hagmaier finds himself strangely drawn to the killer, forming a complicated and disturbing bond.
Atheist is a crime-mystery film directed by Amber Seeley based on real-life conversations between Ted and Bill after they are captured by the FBI. A counterpart to the "Boston Strangler," the film offers audiences a glimpse into the minds of serial killers and their thought processes.
6. Monster (2003)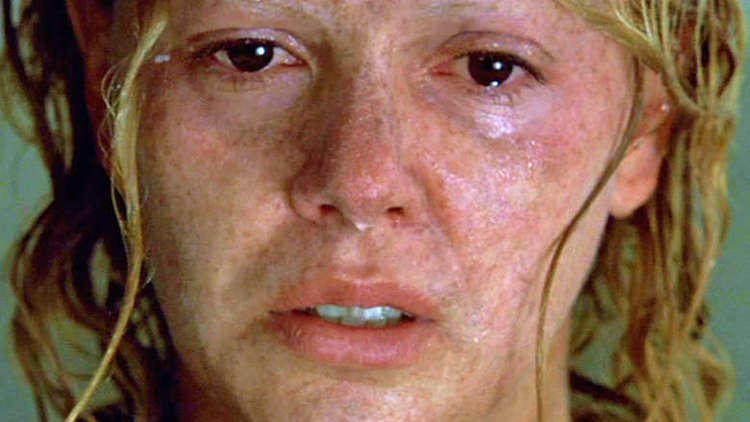 "Monster" is a chilling true story that revolves around Erin Wuornos, one of America's first female serial killers. Wuornos' troubled Michigan upbringing, marked by abuse and drug use, led her to turn to prostitution at age 13. She eventually moved to Florida and became a highway sex worker for truck drivers. For nine months in 1989 and 1990, Wuornos had a lesbian affair with Selby after she killed her client for money without having sex.
Wuornos' behavior deviated from the usual pattern of sex workers being victims of serial killers, as she herself became a ruthless murderer. A crime drama written and directed by Patty Jenkins, and those who enjoy the element of a strong female character chasing a serial killer, as seen in "Boston Strangler," delivers exactly that. a little.
5. My Friend Dahmer (2017)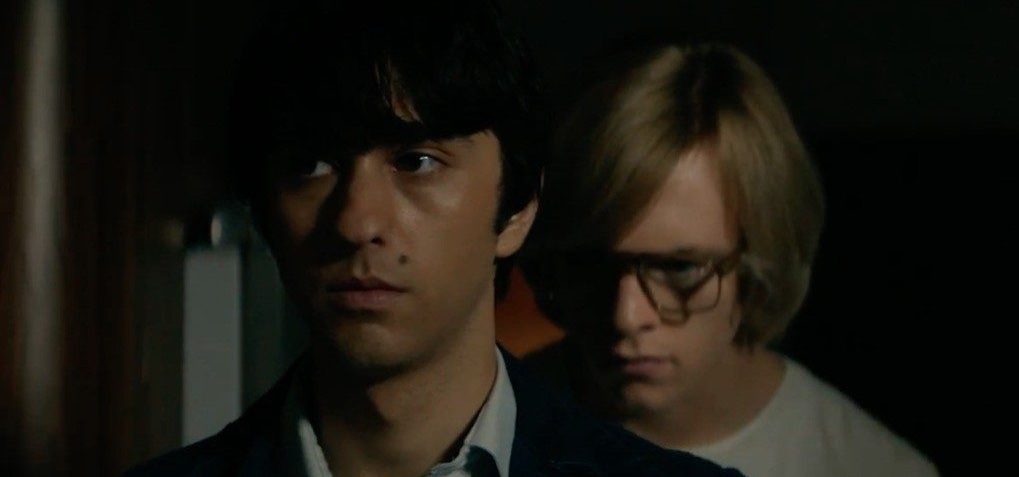 In seventh grade, Derf met Jeffrey Dahmer, a shy, awkward boy living with his troubled family outside of Akron, Ohio. In high school, Dahmer became more distant, dissolving animals in acid and faking seizures to get attention. Obsessed with male joggers, Dahmer turned to alcohol to drown out his sexual fantasies of death. Despite his disturbing behavior, adults didn't seem to notice, and his friends created a "Dahmer fan club" that paid him to perform stunts.
After being abandoned by his family, Dahmer picks up a hitchhiker and murders him. Ten years later, Derf learns that Dahmer has been arrested for a gruesome murder. Based on the graphic novel of the same name by Jon Barkoff, My Friend Dahmer is a psychological drama film that chronicles the experiences of a cartoonist who gets to know notorious serial killer Jeffrey Dahmer. Mark Meyers' director also tells the story of serial killers like the "Boston Strangler," giving us a closer look at the events that turn a man into a murderer.
4. Seven (1995)
"Seven" is a classic crime thriller film directed by famous director David Fincher. In this thrilling tale, two detectives team up to solve a series of gruesome murders. Somerset, a seasoned detective on the verge of retirement, investigates the murder of an obese man with his recently transferred young and enthusiastic partner, Mills, who has the words " Gluttony".
Their investigation takes a darker turn when they discover a lawyer writing "greed" on the floor. Somerset suspects the same killer is behind both murders, targeting people who have committed the Seven Deadly Sins. Similar to "Boston Strangler," this movie follows a cat-and-mouse chase with a serial killer on the loose.
3. Lost Girl (2020)
Mary Gilbert urges law enforcement to work tirelessly to find her missing daughter Shannan. Her unwavering efforts brought to light an unsolved string of murders of young female sex workers on the barrier islands of Long Island's South Shore. The notorious Long Island serial killer was the one who committed these murders.
Mari Gilbert's relentless quest for justice uncovers the dark secrets surrounding these heinous crimes, forcing officials to face reality and take action. The Lost Girl is a suspenseful drama based on the book The Lost Girl: American Unsolved Mysteries by Robert Kolker. The riveting Liz Garbus director also highlights a serial killer who targets women and a woman who takes on the responsibility of unmasking him, much like the plot of "The Boston Strangler."
2. Small things (2021)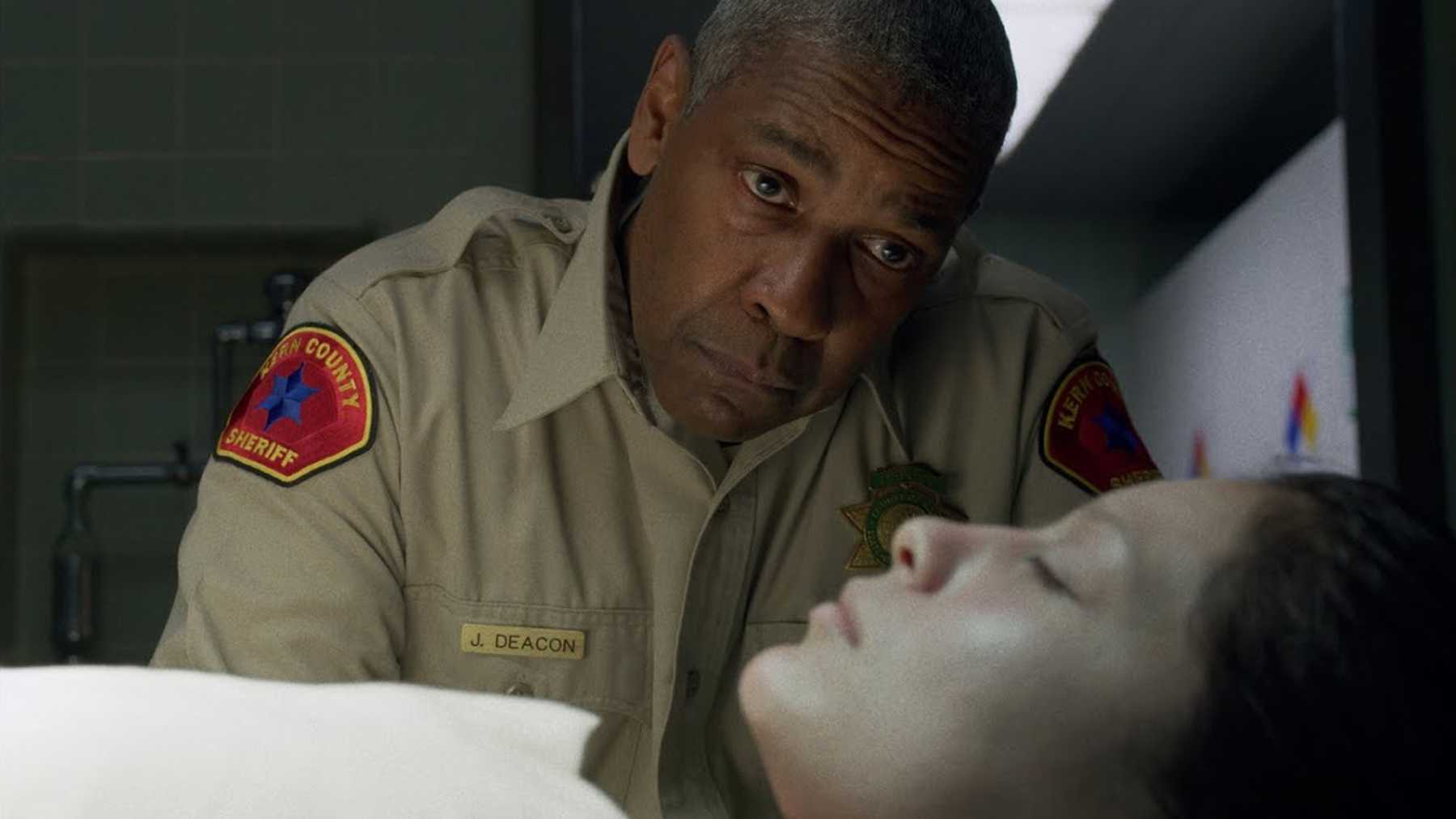 "Little Things" is a neo-noir crime thriller directed by John Lee Hancock. It describes the journey of Kern County Sheriff Deputy Joe Deke Deacon, who was sent to Los Angeles on what should have been a simple evidence-gathering mission. However, he soon becomes caught up in hunting down a ruthless killer who is rampant in the city.
Los Angeles Sheriff Jim Baxter, who is leading the investigation, recognizes Deke's extraordinary police instincts and enlists his help. Unbeknownst to Baxter, the investigation is unearthing traumatic memories of Decker's past, revealing disturbing secrets that could jeopardize more than just the case. Similar to the reporter in "The Boston Strangler," Joe becomes obsessed with uncovering the serial killer's identity.
1. Zodiac (2007)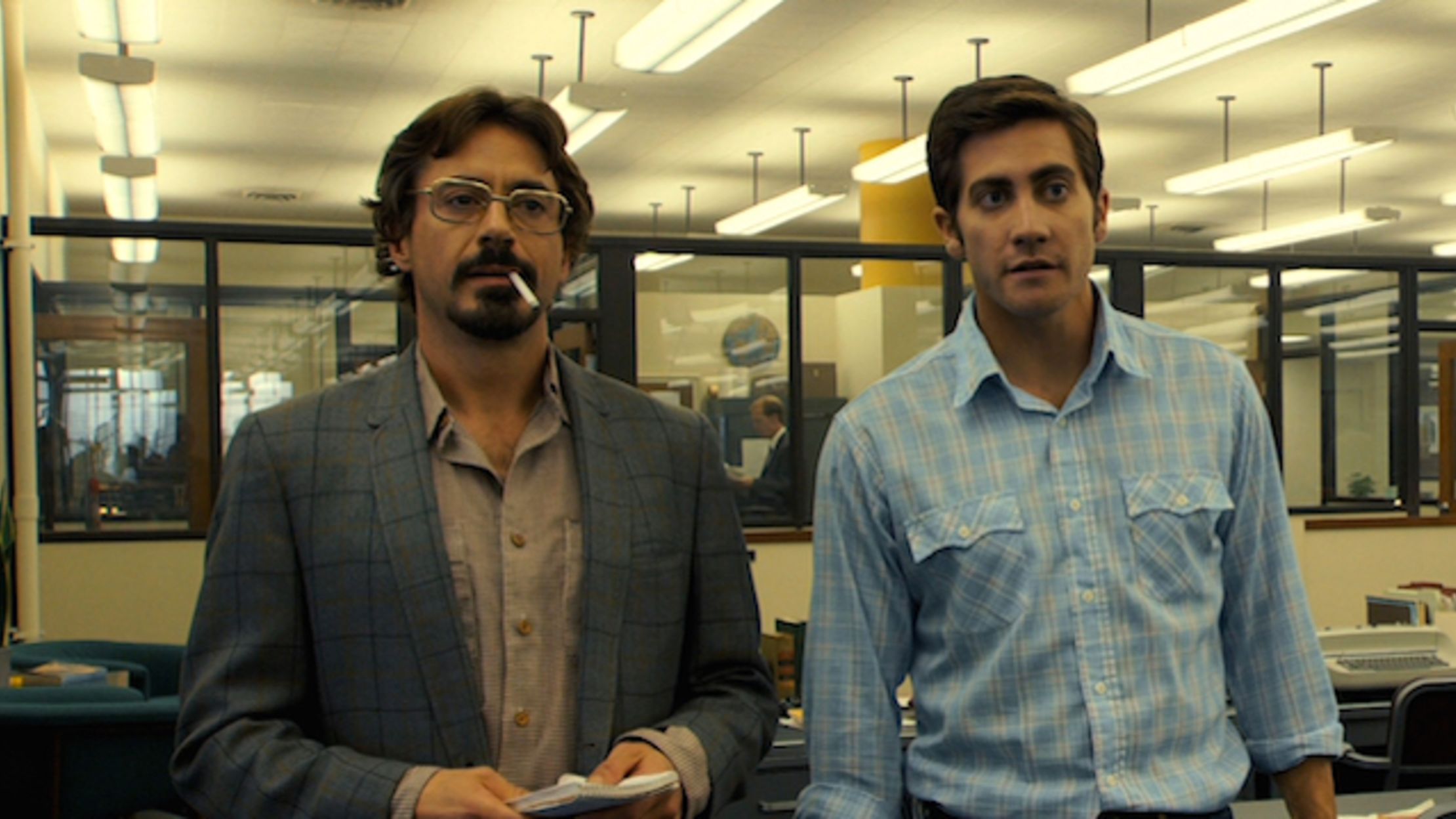 Zodiac is another gem from director David Fincher; this suspenseful thriller follows eccentric cartoonist Robert Graysmith for the San Francisco Chronicle who pissed off alcoholic reporter Paul Avery's story. However, they bonded over their mutual obsession with Zodiac. As Avery's life spirals out of control, Graysmith becomes increasingly fascinated by the case. He delves deeper into amateur detective work, connecting with Police Inspector David Toschi, handwriting expert Sherwood Morrill and Linda del Buono, a co-star. A criminal linked to one of Zodiac's victims.
Graysmith's relentless pursuit of the killer consumes his life, causing him to neglect his job, wife and children. The film is based on the non-fiction novel of the same name by Robert Graysmith and its sequel, The Zodiac Revealed. Similar to "The Boston Strangler," it also features a previously overlooked man who becomes the key to solving the case.
Read more: Is 'Boston Strangler' based on a true story?