News
Extrapolations Episode 2 Recap and Ending, Explained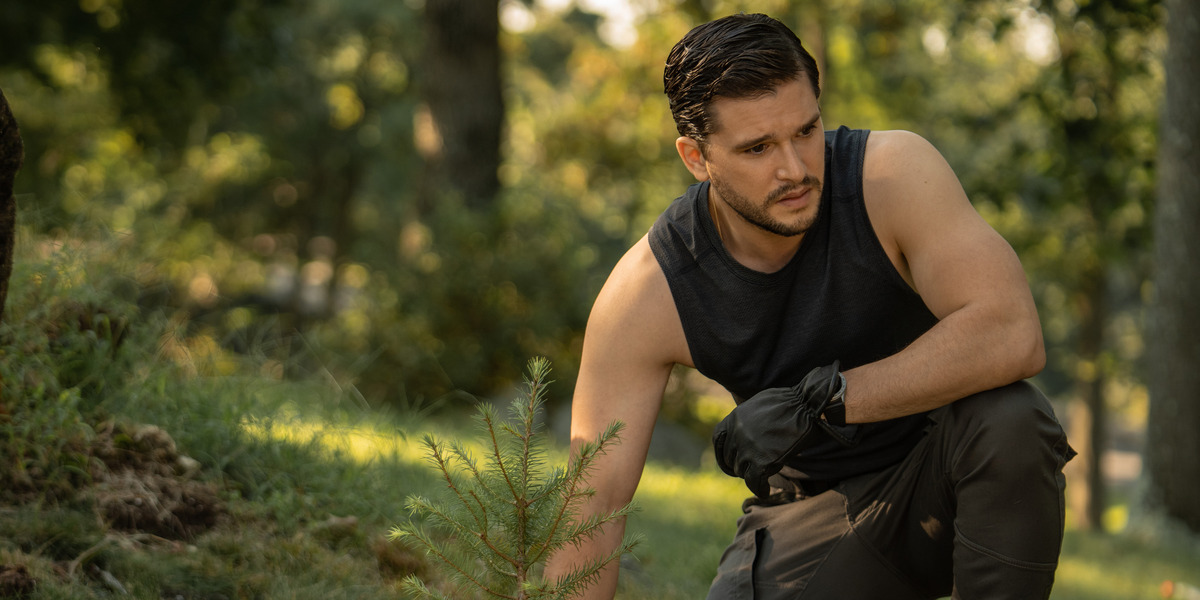 "Extrapolation" on Apple TV+ is a sci-fi anthology series created by Scott Z. Burns ("Contagion"). Each episode of the show offers viewers a glimpse into the planet's future as environmental issues ravage the planet. The second episode, titled "2046: Whale Fall," stars Sienna Miller and Meryl Streep, with a special appearance by Kit Harington. The episode follows Miller's Rebecca "Becca" Shearer as she tries to save the last humpback whale on Earth.
However, Becca is soon forced to face the harsh reality of humans trying to save animals from global warming and its negative impact on living things. Additionally, Becca develops a personal connection with the whale, further complicating matters. If you're wondering if Becca managed to save the whale, here's everything you need to know about the end of Episode 2 of "Extrapolation"! Spoilers ahead!
Extrapolation Episode 2 Recap
The second episode, titled "2046: Whale Down," focuses on Rebecca "Becca" Shearer (Sienna Miller), whom we met in the first episode. In most of the standalone episodes, which take place nearly a decade after the first episode, we learn about Becca's day-to-day life and her job. Becca lives with her 9-year-old son Ezra, who was born with a heart condition due to environmental problems. Therefore, Ezra had a weak heart and had to take care of his health. His condition is known as "summer" heart, and people with the condition are at high risk of sudden cardiac arrest during overexposure to the sun.
Becca raised Ezra alone after her husband, Omar, died in a storm, as did her mother. However, Becca's mother, Eva Shearer (Meryl Streep), recorded her video so her grandson could spend time with her. After sending Ezra to his school, Becca worked at a facility at Menagerie 2100, where the last living humpback whales are kept. She uses sound waves to talk to whales. However, she gave a human incarnation to the voice of the whale. As a result, the whale spoke to Becca in her mother's voice, dubbed Eva.
At school, Ezra argues with his peers about his Summer Hearts. Becca talks to the humpbacks and they exchange stories about their babies. However, the whales mourn the loss of offspring. After school, Ezra lost consciousness as his pulse raced from an argument. Becca comforts Ezra with hope for a better future where he will have a healthy heart. Meanwhile, Menagerie2100 is having a hard time procuring food for the whales because Asians are suffering from starvation. So feeding a giant whale would lead to a PR nightmare.
Becca has hope of saving the whale after it reveals that she has been talking to a male of the same species. The whale is happy to see another of its kind and wants to become a mother again. Meanwhile, we learn about Becca's relationship with her mother, Eva, who is stricken with liver cancer. However, since her treatment seemed to be working, Becca focused on her job and trying to save the whale. Nonetheless, Becca soon learns that Eva's condition is deteriorating and lies to her. As a result, Becca and Eva got into an argument shortly before Eva's death. At work, Becca discusses the whale situation with her boss, Christina, and is introduced to Hendricks, who is also working to save whales.
Meanwhile, we learn that Nick Bilton (Kit Harington) is interested in working with Menagerie2100, making their whale project extremely important. However, Becca is shocked when Hendricks reveals that the male whale does not exist. He has been using recordings of male humpback whales talking to female whales. As a result, he gave her false hope of mating and finding a mate. Additionally, Hendrix learns that Becca is using a human avatar for the whale, which is against company agreement. Therefore, Becca must decide whether to abandon her morality or tell the truth to the whale.
Extrapolating the Episode 2 Ending: Will Becca Tell the Whale the Truth?
In this episode, Becca establishes some sort of emotional relationship with the whale by giving her Eva's voice. Additionally, Becca struggles with her relationship with her mother after Eva's death. After reliving her last conversation with Eva, Becca is struck by the reasons behind her mother's lies. The conversation prompts Becca to tell the whale the truth about her existence and the status of her species. At the same time, Hendricks argues, companies must know that the whales are willing to mate because the species' recreation will depend on it. Still, Becca doesn't think it's immoral to lie to whales, she wants to tell the truth.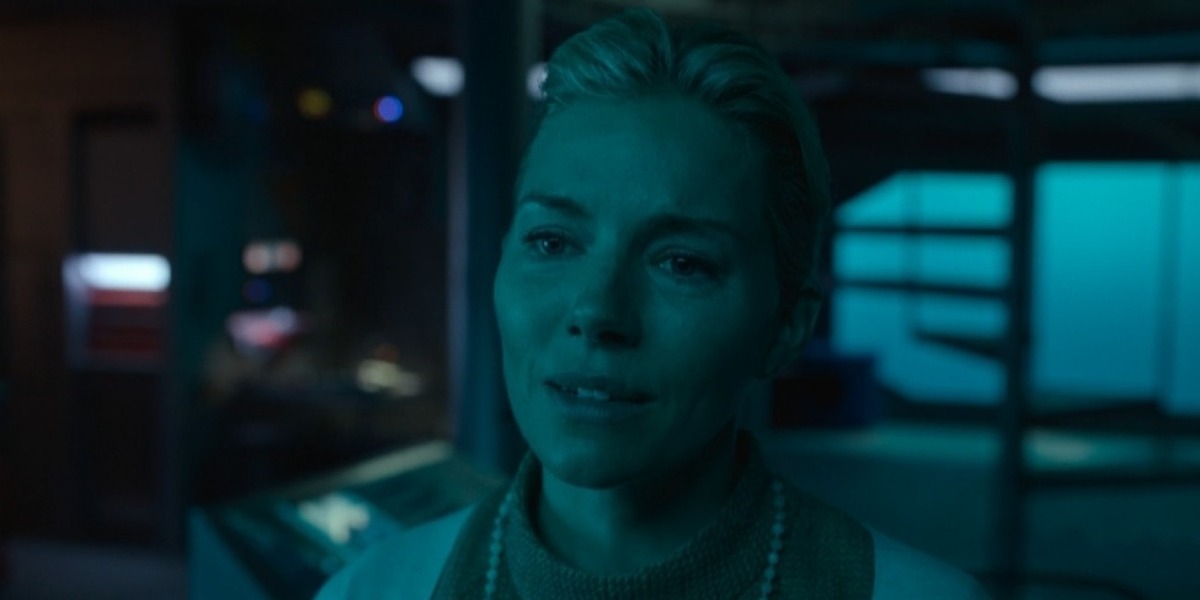 Eventually, Becca speaks out her heart to the whale and tells her that she is the last of her species. The whale was confused at first, but Becca explained the situation to the whale using her experience with her mother. So Becca urged the whales to leave the facility and try to survive on their own. Later, after the whale leaves the facility, Becca is interrogated by Christina and Hendricks. However, Becca pretended not to know and concealed the fact that she told the Whale Company a lie and released her.
Christina attributes the situation to Becca's emotional toll of losing a loved one and offers her a new assignment in Alaska. The episode ends with Becca and Ezra heading to Alaska. Before heading to their destination, however, the mother and son stop in the middle of the sea, hoping to have one last conversation with the whale. While the whales appear, Becca encourages her to tire of humans later. However, the whale hinted that she already wanted humans like her, suggesting that at least one humpback is still alive and there is still hope for the species.
Read more: Extrapolation episode 1 recap and ending, explained