Charting the differences and similarities between a group of men and women, 'The Real World: Seattle' chronicles the lives of seven strangers for a period of six months. The MTV reality television show features the interpersonal quips and clashes of the subjects as they try to produce and host a live radio show. Decades since its release in 1998, the series has continued to accrue wide renown for its dramatic and memorable moments. Years later, fans wonder where are their favorite reality stars these days. So, if you're also curious and want to know more, then look no further because we've got all the answers right here!
Where is Janet Choi Now?
With an intersectional upbringing, Janet used her Korean heritage and American upbringing to create her own path. After showcasing her interest in international investigative journalism, 21-year-old Janet continued to scale her abilities. Since then, she has exponentiated her credits and worked as an international anchor and reporter for various stations. During her time at the University, she spent a summer in Prague and even interned for a renowned magazine in New York.
Later, she worked as a reporter for KTLA in Los Angeles and CBS News. She has also worked as a producer for Channel One News. The Columbia Business School alum is currently based in New York and manages the operations of The Paley Center for Media as Vice President of Programming. Besides this, the renowned television personality continues to enjoy different aspects of her professional and personal success with her family and loved ones.
Where is Nathan Blackburn Now?
Albeit losing his father to cancer, Nathan was able to bridge the gap between his birth mother and half-brother during his time on the show. After the show, the television personality continued his work in entertainment. Some of his memorable projects include, 'The Nest,' 'Wicked Spring,' 'The Vision,' and 'Alien Valley.' Besides this, he held roles in several national commercials and even toured the country with Willie Nelson and Dixie Chicks. However, he soon found himself in the throes of addiction and mental health issues.
After almost a decade of struggle, he decided to enter recovery and left alcoholism behind. He has been sober since 2015 and continues to devote his life to helping others. Nathan has also found happiness in his personal life and enjoys marital bliss with his wife, Summer, and their twins, Bear and Monroe. Fans can also find his podcast 'A Stronger Faith' online. Under the banner of his organization, True North Retreats, the television personality conducts a myriad of programs to help people see through their struggles.
Where is Rebecca Lord Now?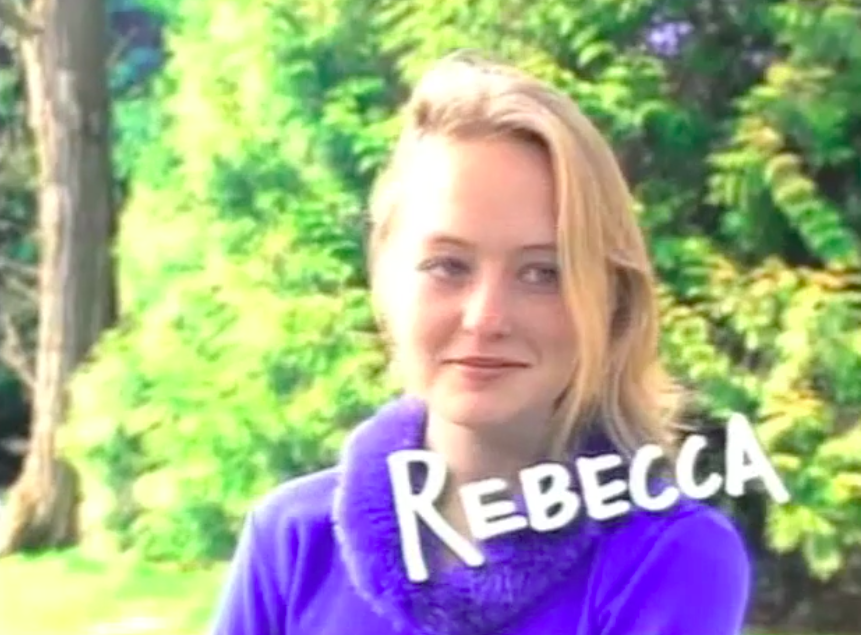 Otherwise known for her quiet and demure nature, Rebecca had several skills under her sleeve. After 'The Real World' gave her the platform to explore her interest in music and dive into stage performance, the young reality star decided to plunge head first into her dreams. Ultimately, she recorded a song with Sir Mix-a-Lot and kickstarted her dreams. After the show, she went on to become the lead singer of a garage-rock band named Becky.
The band featured actor Keanu Reeves on bass. Later, she released a CD album entitled 'Listen.' She even dabbled in modeling and worked on several campaigns with famous brands. Ultimately, the television personality decided to leave behind her life in the limelight and has since remained amiss from popular culture. Nevertheless, we continue to hope she's found personal and professional success.
Where is Irene McGee Now?
Thanks! I would have responded sooner but I am covered in beads. Just covered. https://t.co/qpuQAijnd2

— Irene McGee (@springfever) February 12, 2021
Despite getting embroiled in one of the most memorable moments of MTV, Irene is no longer identified by the slap she received during the filming of 'The Real World.' Since then, the woman with the acerbic wit has evolved as a radio host, podcaster, and comedian. In 2013, she even penned an article sharing her thoughts about the slap that became one of the most-watched moments on reality television.
After the show, she went on to work with a youth-oriented radio show, 'No One's Listening,' broadcasted in the San Francisco State University. The show ran till 2014 and discussed matters on reality television, media manipulation, and other issues pertaining to youth. Furthermore, she worked with a local CBS radio station. She has also been vocal about her struggle with Lyme Disease and appeared in a documentary concerning the same. She has also established a non-profit to raise awareness about the condition.
Besides this, Irene has starred in a one-person comedic show entitled 'Me, Myself, and Irene.' Here, she has detailed the unseen details of her time on reality television. Based in New York City, the storyteller continues to enjoy other aspects of life with her husband and their daughter, also comically named Irene.
Where is Lindsay Brien-Macdonald Now?
Throughout the season, Lindsay developed a deep connection with other members of the household. After leaving the show, she went on to continue her streak in front of the cameras. Later, she was selected to host a morning talk show in Florida. For more than a decade, the reality TV star hosted 'Daytime.' She has since been working as a Reporter for Riverbank Syndications. She has even dabbled in her family's construction business and remains busy with a variety of projects. On the personal front, the television personality has kept a relatively low profile. Nevertheless, we continue to hope she's embracing new opportunities and scaling her abilities in different ways.
Where is David Burns Now?
Having seen drugs and violence very young, David had even seen his friends die and witnessed others incarcerated. Fortunately, he was able to get his life back on track after his tennis coach, and mentor decided to intervene. Similarly, his journey on the show was full of intense moments. Hoping to hide his relationship with a producer, David tried to keep things mellow. However, the news of their relationship unraveled in a dramatic fashion when he was found in the car sobbing and professing, "I love you, it kills me!" to his then-girlfriend Kira.
Later, producer Kira was fired from the show, and the couple eventually parted ways. After the show, David ventured into corporate. For years, he worked in the media industry in the capacity of an executive. Slowly, he climbed the ladder of success and went on to work as the Vice President of Promotional Revenue, Sports, and Events for the Los Angeles Times Media Group. Most recently, he joined The Onion as the Vice President of Sales.
Where is Stephen Williams Now?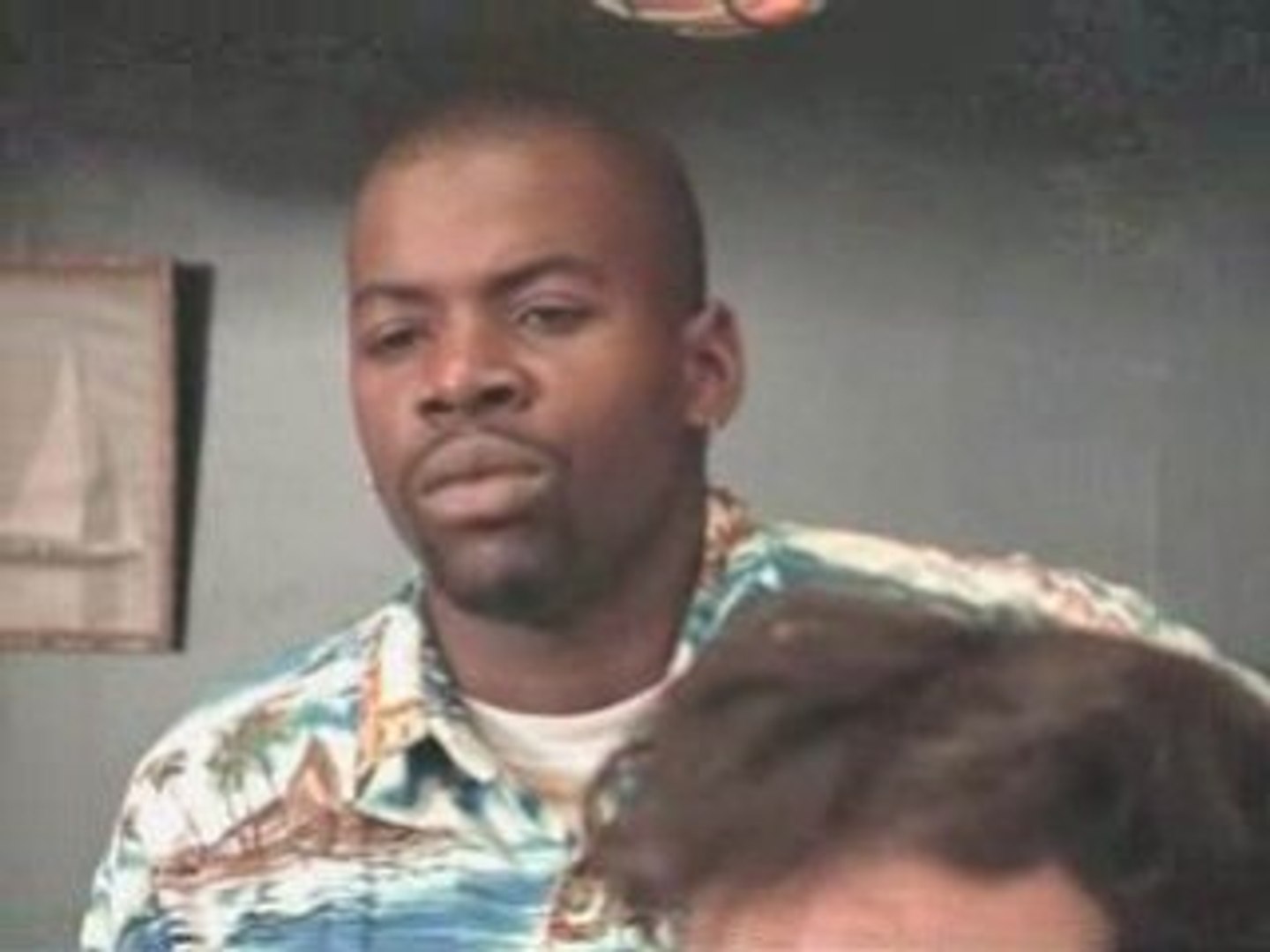 Earning the ire of countless, Stephen became a major contested figure on the show. He came to be known for his homophobic comments and slapping Irene after she called him gay on her way out of the house. Even after the show, Stephen managed to incur bad publicity more than once. In 2001, he was arrested on counts of alleged prostitution. The following year, he was held by the authorities once again for allegedly stealing a car.
Surprisingly, the television personality attended the 'Real World Awards Bash' in 2008 and came out as gay. He also revealed that he was engaged to his partner, Sheldon. During the special, he apologized to Irene and hoped to start anew. However, he has since maintained a low profile and continues to keep his life under wraps.
Read More: The Real World San Francisco: Where Are They Now?